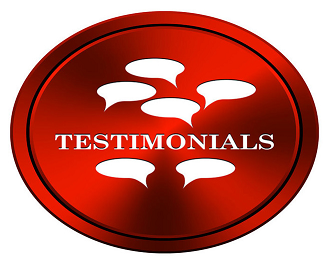 These are actual customer comments:
"Scott takes all the anxiety out of any computer or network problem. I have worked in various places and have never seen anyone as knowledgeable, professional, effective and cost-efficient. His visits are non-intrusive, ultra-professional, secure and 100% perfect results. He is great to work with on scheduling also. We use his services exclusively no matter what the issue may be including the usual time-dictated replacement/upgrades. You will save money as well as having the best around. He cannot be beat on any part of the equation. You will be pleased."
-Katy F.
Central Point, Oregon
"Scott was great, met me at an appointment I was at to pick up my computer, had it fixed in a couple of hours, drove it back to different store where I was shopping. I thought I would be without it for days. I will use him again. Nice guy. Great service!"
-Nola O.
Ashland, Oregon
"The Best!
Always available, Prompt and professional. We have used their on call service and had them build a custom computer for work. Can't wait for them to build our Home computer. next.
Great Guys! "
-Trevor H.
Medford, Oregon
---
Thanks For The Great New PC.

"Thanks for the great new PC; it's fast and works well. Also thanks for the file transfer and setup.  "
-Ronald G.
Medford, Oregon
---
Very Easy To Work With and Pleasant.

"Very prompt. Scheduled me right away. Very easy to work with and pleasant. Bought a new computer from him which made more sense than fixing the one I had. Took my old computer and brought me a new one and set it up . "
-Carol F.
Medford, Oregon
"It's fast, it's quiet – really quiet. Love the absence of the pesky running-in-the-background programs.
Thank you, thank you!"
-Nancy N.
Medford, Oregon
---
Thank You So Much.
"My computer crashed and I was sure I needed a new one. Instead of that my computer was completely restored and now is just like new. Thank you so much."
-Bess B.
Jacksonville, Oregon
---
Top Notch!!!!
"Scott has helped me with my computer needs in the past. His professionalism and knowledge is top notch!!!!"
-Bruce O.
Central Point, Oregon
---
No Delay.
"Top notch problem solving with no delay."
-Gerry M.
Medford, Oregon
---
Highly Recommend.
"Good Guys, excellent  work. Always followed through. Would highly recommend and already have."
-Byron M.
Jacksonville, Oregon
---
Top Notch!
"Mobile PC Medic is top notch! I have been using their services for the last 5 years and have never been disappointed! They are extremely knowledgeable, fast and they never give you the run-around! Highly recommend their services to everyone!"
-Michelle R.
Central Point, Oregon
---
The Best of the Best.
"The best of the best, reliable, knowledgeable, honest and very truthful in recommending solutions and products to the customer ."
-Michael M.
Medford, Oregon
---
Above and Beyond.
"Thank you so much, you guys always go above and beyond, reliable, dependable, great service and you know your stuff. Greatly appreciated."
-Kathleen G.
Medford, Oregon
---
Efficient, Professional and Friendly.
"Thank you Scott and Matt for such efficient, professional, and friendly service. The "mobile" aspect is great and so is the convenient service of recycling the old equipment. I would recommend your company without hesitation."
-Caroline H.
Jacksonville, Oregon
---
Very Impressive.
"Thanks for a speedy repair, Scott & Matt. Very impressive!"
-Carol B.
Jacksonville, Oregon
---
Service With A Smile.
"Thank you so much Scott & Matt for your immediate response to my call. You got me up and running with a new PC the same day!! Talk about wonderful service with a smile. Thanks again for everything."
-Mary J.
Medford, Oregon
---
Awesome Work!!!!!.
"Thanks for fixing up my computer. 3 viruses, no data lost, and the PC runs better than before! Awesome work guys!!!!!."
-Brian B.
Medford, Oregon
---
Awesome.
"You guys are awesome, I have used you now many times, and you just get better."
-Jim R.
Medford, Oregon
---
Will Always Recommend.
"Great job guys, always took care of my problems. I will always recommend your service."
-Dan P.
Central Point, Oregon
---
So Pleased.
"My husband and I are so pleased with the service we received. We put the business into our bookmarks bar, so we can call them again. I am sure they will be very successful in their business."
-Elizabeth B.
Jacksonville, Oregon
---
Fantastic!
"Fantastic! They saved the day. Not only are they quick and affordable, but they are also really nice."
-Katie M.
Oregon Light Truck and RV Inc.
Central Point, Oregon
---
EXCELLENT!
"Thank You Scott for being so fast and great at fixing my laptop! EXCELLENT!"
-Melissa B.
Springfield, Oregon
---
Great.
"You guys are great and we're so glad you came and helped David and me with our computers."
-Jerrine R.
Medford, Oregon
---
Prices Very Reasonable.
"Great service! They came to my house with a wireless card and placed it in my computer and showed me how to download everything I would need. They were on time and their prices very reasonable."
-Bridget B.
Medford, Oregon
---
I Love This Company!
"I love this company! These guys are great, they have great prices and they come to your house to do most of the service, if it is a big job, then they do free drop off and delivery of your computer. I have been to their in-home shop and it is neat and clean. They also sell refurbished computers at great prices!"
-Augustine C.
Medford, Oregon
---
Always Dependable.
"Can't thank you guys enough, always dependable prompt service, and you guys know your stuff. Thanks."
-Kay G.
Medford, Oregon
---
The Best.
"Mobile PC Medic are the best. They fixed my PC when I thought I would have to buy a new one. Thanks again guys."
-Gary S.
Medford, Oregon
---
Prompt Service.
"Thanks so much for your prompt service and wonderful attitude. You're the bomb!!!"
-Cindy W.
Medford, Oregon
---
Great Customer Service.
"Great customer service, knowledgeable, great products and pricing."
-Carmen F.
Eagle Point, Oregon
---
AMAZING!!!!
"Hey Gang….These guys are AMAZING!!!! Call them to have your computer fixed!!"
-Lynnette B.
Central Point, Oregon
---
Very Knowledgeable.
"I think you are very knowledgeable, informative and professional with your work on computers. We will be contacting you soon to work on our other computer."
-Robert W.
Central Point, Oregon
---
"The guys at Mobile PC Medic were very professional.They never promised me anything that they couldn't deliver. They informed me of the problem and gave ME the options. I chose to buy a new computer. They showed me the stats on all of the computers that might work for me and I CHOSE the one I wanted. They called me for a follow up to make sure I was happy with my purchase.
All of the things I listed above are qualities I look for when buying everything. Those guys fit all of the criteria and I won't call anyone else. 
Thanks again!"
-Diane R.
Medford, Oregon
---
My Computer Works!!!
"The guys did a great job and were really fast. They didn't talk over my head and I am very happy with the results…my computer works!!!"
-Claudette M.
Medford, Oregon
---

Same Day Service.
"Thank you, guys, so much for fixing my computer and getting it back to me the same day!  You're tops!"
-Jerrine
Medford, Oregon
---
 Thanks Again.
"Thanks again so much for all of your help. It's weird because a function that was not working on my job platform now works, which I assume is due to increased memory. You saved me and I appreciate your diligence, punctuality, honesty, friendly and complete service."
-Cherry P.
Talent, Oregon
---
 Saved Me Time and Money!
"Any gamer knows the true value of their computer, and I am no different. With that said, being a gamer for most of my life, my computer is very important to me. If it isn't functioning right, I'm not functioning right. After installing and downloading countless different games, my computer has been up to the brim in spyware and even viruses. I decided to take my computer down to Connecting Point and they were absolutely no help. Worse than that, their prices are outrageous. Did I learn after that? Of course not, I took it to every other place in town to find that their prices are higher than my computer when I throw it out the window. With no hopes of finding any reasonably priced help, I met Scott Miller from Mobile PC Medic. He helped me get rid of spyware, viruses, and even gave me tips on how to keep my computer running great for gaming. Trial and error may be great with mathematics but not with computer help. I hope my testimonial saves you time and money."
-Ryan M.
Medford, Oregon
---
 Thanks!
"Thanks for your help, Scott. You did a great job on the "tune-up" for my computer. You were very thorough in your process of clean up, spyware check, virus scan and updates. I also appreciated you taking the time to teach me a few things about my computer and answering the many questions I had. I will definitely recommend you to others!!"
-Rene F.
Medford,Oregon
---
Very Satisfied Customer!!
"The experience I had with Mobile PC Medic was incredible! Scott helped me with the entire process of deciding exactly what I needed or in fact, did not need. I know I got a unique, one of a kind computer, built just for me! Once the computer was built, Scott delivered it to my home AND set it up completely. He wasn't finished yet! He also took the time to go over every part and function with detail, He was very patient with my questions. I would most definitely recommend Mobile PC Medic to my closest friends. You will get courteous, friendly, dependable, and up-to-date knowledge at more than a fair price, ALWAYS!"
-Kathy A.
Medford, Oregon
---
 Thank You.
"Thank you Scott and Matt for your help with my Computer over time. Don't worry i will never go to anyone else but you guy's. Thanks." 
-Tod A.
Medford, Oregon
---
 Quick Service! 
"I received good service from Mobile PC Medic, Scott diagnosed my problem and returned my laptop promptly, I greatly appreciated the professionalism and quickness."
-A Valued Customer
---
 Our Go To Guys.
 "Your prompt and courteous service call exceeded any of our expectations. You are definitely our Go To Guysfor any thing to do with our computers. Thanks again, for being there for us."
-A Valued Customer
---
 Thanks Again.
"HI SCOTT AND MATT…..THANK YOU FOR ALL THE EXTRA THAT YOU DID FOR ME SAT EVE……..
WHEN I NEED ASSISTANCE IN THE FUTURE FOR SERVICING I WILL DEFINATLEY CALL ON YOU AGAIN…
I WAS VERY IMPRESSED WITH BOTH OF YOU AND THE EXTRA YOU GAVE TO ME IN TRYING TO GET ME ONLINE….. THANKS AGAIN"
-ECHO S.
Central Point, Oregon
---
 Thanks For Giving Us A Hand.
"Dear Scott and Matt,
Thank you so much for coming in to work on our computers. We really appreciate your help!
Thanks Again!"
-Sacred Heart Pre-K
Medford, Oregon
---
Honest and Reliable.
"Scott and Matt are the most honest and reliable Computer Tech's that I have ever used. They are fast, efficient, good communication and have resolved every issue I have had. I have recommended them to my friends and relatives and they too are very satisfied with their work. On top of all that, they are extremely inexpensive for what they do. I will use them again and again."
-Dixie N.
Medford, Oregon
---
Fast!!
"I recently had Mobile PC Medics help me with a virus that was on my daughters computer. Within 20 minutes of my call Matt was at the door picking up the computer. Then within 1 hour I got a call that the virus had been contained and the computer was ready for delivery. The whole process took less than 2 hours and the price was very reasonable.Thanks Mobile PC!!!"
-Laurie P.
Medford, Oregon